Announcement:
Mrs. Bossie Cow is returning to Hampton
to assist with fundraising at the HUMC!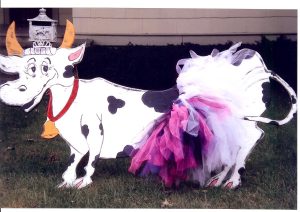 On Sunday, April 14th the promotion of the 'Mrs. Bossie Cow Fundraiser' will begin. The event will begin April 22, following Easter. You will receive an envelope during worship on the 14th. (They will also be available at the church office.) The envelope will contain a card. On one side you will be able to list a name or names of homes for Bossie to visit. The cost is $20 for each person you would like Bossie Cow to visit. Bossie Cow will visit the front yard of the perso
n listed on your card. The home where Bossie is located, must then call the office (641-456-4238) to arrange to be picked up and moved for a donation. The other side of the card is for for insurance. This will ensure you will not have Mrs. Bossie Cow visit your home. The cost of insurance is $25 a month. The funds raised will be used to support the intergenerational mission trip being planned for this summer to Heifer International Farm in Perryville, Arkansas. Call Sue at the office if you have questions.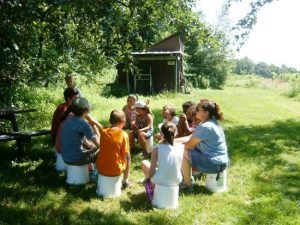 Mission Trip 2019:  Heifer International Farm
August 4th thru the 9th a group will travel to Perryville, Arkansas to spend a week working on the Heifer International Farm (HIF).  The pictures here are from the website showing life at the farm as participants learn and work.  The group will spend a 24 hour period of time at one of the villages, which depict a country or living situation that HI has invested time, energy and resources.  It will be a great learning experience for the youth and adult participants.  Watch here for more information.